Home

About Us

Location

Audiophile Projects
Amplifiers
Speakers

Arcos X

Older Projects

Components
Passive
SEAS

KIWAME

SCR

HAMMOND

JJ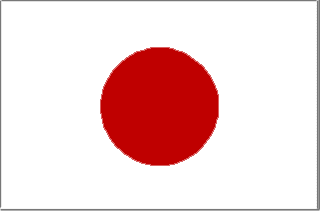 ALPS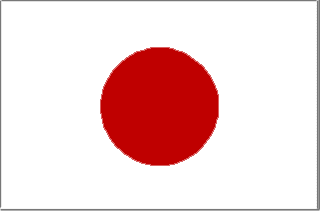 ELNA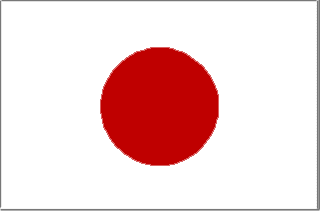 NIPPON CHEMICON
Misc
Accessories

Library
SEAS archive

Useful Links

Send an E-mail
SCR of FRANCE

quality capacitors for audio applications

OEM for the well known SOLEN brand and many other film audio capacitors, the French manufacturer SCR provides one firm and unquestionable thing : exceptional quality.

SCR's capacitors feature dielectric and conducting materials and their application range is wide :

crossover networks,

tubed equipment power supplies,

coupling,

bypass.

O

ther features :

capacitance range goes up to very high values, a fact that makes them unique in their kind.

nominal tolerance at 5% but they always range at approx. +/- 2.5

%
SCR Company (Societe de Composants Record) has a past that goes back to 1936 ! Their know-how stems from the merge of three companies:
SETA, 'Societe Electro Technique de l'Anjou', specialised (since 1936) in resistors for use in electricity and electronic industries as well as in high quality hi-fi.

LCSM, supplier (since 1955) of special-use capacitors for various applications such as lasers, cardiac defibrillator and railway signalling.

RECORD, created in 1949, famous for manufacturing of capacitors dedicated to several applications like high quality hi-fi (tube amplifiers, passive filters for loudspeakers), ventilation (VMC with capacitors of two or three capacitance values), electronic variators and non inductive filters.
In the years that followed SCR gained the commitment of several audio industries.

At present SCR is the only manufacturer when it comes to high capacitance values at voltages such as 630 V ! These capacitors have become the sole choice for high voltage audio power supplies.

Depending on the dielectric and conducting material SCR capacitors are offered in various series :

PPE Series, distributed around the globe under several brand names and the label 'FAST CAPS'. This series provides a very low tolerance value of 5%.

TIN FOIL Series. Best known products of SCR, this series incorporates a pure metal foil as the conducting material instead of the usual metallized plastic film. Tolerance values as low as 1% and 3% ! What is really interesting about them is that they offer very low distortion artifacts, series resistance and high burst currents. Due to their construction they are relatively large-sized and quite heavy. Many designers employ these capacitors in coupling applications and as the main series capacitance of high pass filters driving tweeter drivers.

TEFLON Series. A rather new and quite promising series with TEFLON dielectric material. SCR research addresses the technical issues related to the operation of capacitor dielectric materials.

TEFLON + TÉN FOIL Series. With this entirely new product series, SCR attempts to combine the two 'worlds' with excellent results
However, we at MTZ Audio kindly warn you : if you are looking for cheap capacitors from Eastern Asia with or without a famous brand label, this is definitely NOT your choice !

MTZ Audio - SCR Capacitors Pricelist (VAT included), May.'05

MTZ Audio - ÔéìïêáôÜëïãïò Ðõêíùôþí SCR (ðåñéëáìâÜíåôáé ÖÐÁ 19%), ÌÜéïò '05

i

description / ðåñéãñáöÞ

p/n MTZ

unit price in euros

ôéìÞ ôì÷ óå euros

TIN FOIL SA SERIES

1

Capacitor,SCR,SA,tin foil,1.00ìF/100V

SCR-SA-1.00

7,86

2

Capacitor,SCR,SA,tin foil,2.20ìF/100V

SCR-SA-2.20

13,61

3

Capacitor,SCR,SA,tin foil,3.30ìF/100V

SCR-SA-3.30

17,26

4

Capacitor,SCR,SA,tin foil,3.90ìF/100V-MTZ

MTZ-SA-3.90

20,00

5

Capacitor,SCR,SA,tin foil,4.70ìF/100V

SCR-SA-4.70

22,50

TIN FOIL SM SERIES

6

Capacitor,SCR,SM,tin foil,0.10ìF/630V

SCR-SM-0.10

6,30

7

Capacitor,SCR,SM,tin foil,0.22ìF/630V

SCR-SM-0.10

7,75

8

Capacitor,SCR,SM,tin foil,0.33ìF/630V

SCR-SM-0.10

8,70

9

Capacitor,SCR,SM,tin foil,0.47ìF/630V

SCR-SM-0.10

9,40

10

Capacitor,SCR,SM,tin foil,1.00ìF/630V

SCR-SM-1.00

14,17

PA SERIES

11

Capacitor,SCR,PA,Alum,1.00ìF/250V

SCR-PA-1.00

2,33

12

Capacitor,SCR,PA,Alum,1.50ìF/250V

SCR-PA-1.50

2,73

13

Capacitor,SCR,PA,Alum,2.20ìF/250V

SCR-PA-2.20

3,10

14

Capacitor,SCR,PA,Alum,3.30ìF/250V

SCR-PA-3.30

3,22

15

Capacitor,SCR,PA,Alum,3.90ìF/250V

SCR-PA-3.90

3,50

16

Capacitor,SCR,PA,Alum,4.70ìF/250V

SCR-PA-4.70

3,70

17

Capacitor,SCR,PA,Alum,5.60ìF/250V

SCR-PA-5.60

3,95

18

Capacitor,SCR,PA,Alum,6.80ìF/250V

SCR-PA-6.80

4,40

19

Capacitor,SCR,PA,Alum,8.20ìF/250V

SCR-PA-8.20

4,88

20

Capacitor,SCR,PA,Alum,10.00ìF/250V

SCR-PA-10.00

5,85

21

Capacitor,SCR,PA,Alum,13.00ìF/250V-MTZ

MTZ-PA-13.00

6,40

22

Capacitor,SCR,PA,Alum,15.00ìF/250V

SCR-PA-15.00

7,50

23

Capacitor,SCR,PA,Alum,20.00ìF/250V

SCR-PA-20.00

8,93

24

Capacitor,SCR,PA,Alum,27.00ìF/250V

SCR-PA-27.00

10,15

25

Capacitor,SCR,PA,Alum,33.00ìF/250V

SCR-PA-33.00

12,86

26

Capacitor,SCR,PA,Alum,47.00ìF/250V

SCR-PA-47.00

20,00

27

Capacitor,SCR,PA,Alum,82.00ìF/250V

SCR-PA-82.00

26,85

28

Capacitor,SCR,PA,Alum,100.0ìF/250V

SCR-PA-100.0

37,80

PB SERIES

29

Capacitor,SCR,PB,Alum,0.47ìF/400V

SCR-PB-0.47

2,25

30

Capacitor,SCR,PB,Alum,0.57ìF/400V

SCR-PB-0.57

2,86

PPE SERIES

31

Capacitor,SCR,PPE,Alum,0.10ìF/630V

SCR-PPE-0.10

2,50

32

Capacitor,SCR,PPE,Alum,0.22ìF/630V

SCR-PPE-0.22

2,75

33

Capacitor,SCR,PPE,Alum,0.33ìF/630V

SCR-PPE-0.33

2,85

34

Capacitor,SCR,PPE,Alum,0.47ìF/630V

SCR-PPE-0.47

3,00

35

Capacitor,SCR,PPE,Alum,0.56ìF/630V

SCR-PPE-0.56

3,10

36

Capacitor,SCR,PPE,Alum,1.00ìF/630V

SCR-PPE-1.00

3,95

37

Capacitor,SCR,PPE,Alum,2.20ìF/630V

SCR-PPE-2.20

4,20

38

Capacitor,SCR,PPE,Alum,3.30ìF/630V

SCR-PPE-3.30

4,40

39

Capacitor,SCR,PPE,Alum,4.70ìF/630V

SCR-PPE-4.70

4,65

40

Capacitor,SCR,PPE,Alum,10.0ìF/630V-MTZ

MTZ-PPE-10.0

7,50

41

Capacitor,SCR,PPE,Alum,20.0ìF/630V-MTZ

MTZ-PPE-20.0

13,00

42

Capacitor,SCR,PPE,Alum,47.0ìF/630V-MTZ

MTZ-PPE-47.0

21,00

43

Capacitor,SCR,PPE,Alum,100.0ìF/630V-MTZ,Axial

MTZ-PPE-100.0

44,00

44

Capacitor,SCR,PPE,Alum,100.0ìF/630V-MTZ,CAN

MTZ-PPE-100.0-CAN

33,00